Enhance your life with life coaching.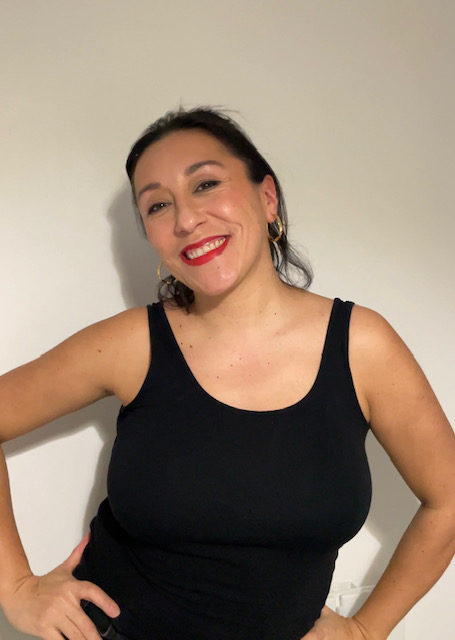 Hi,
I'm Ronnie, I provide Life coaching and Confidence/ transformation mentoring to women and guide them experience their inner powers so they can feel more confident creating the life they really want.
My aim is to help women like at a deep level to reach their full potential and assist them in their personal growth. As well I ensure they get results  and help them understand what is holding them back so they can get where they want to be with confidence. 
So, if you feel lost/stuck and/or lack confidence and are willing to make some positive changes to feel fulfilled in your life and don't know where to start, you are in the right place!
I offer a fun and relaxing environment to my sessions combining Life Coaching, mentoring and spirituality where I empower women to become the best version of themselves. 
And if you want to have a little glance to get my vibe, check at my Social Media accounts for plenty of inspirational content!
Life coaching and Confidence/transformation mentoring.

Ronnie customizes personal sessions to guide and support you through your everyday life.

work with ronnie to clarify your goals, strengths and intentions. Life coaching can help you with the following:
Discover your true self and move past your low self-esteem, fears, blocks or limiting beliefs so you can move forward in your life.

Elevate your powers and grow your self trust to reach the life you desire.

Transform yourself at a deeper level and become the best version of yourself by creating new healthy habits that will only serve you.

Understand who you really are so you can finally stop dwelling in the past and start living in the present.


Empower your higher self and align with your purpose and desire so you can reach your full potential.

Develop awareness to become a better decision maker and gain confidence.
Build self-love to help you cope with experiences and change the way you feel about yourself.
Most common causes that can lead you to work with a Life coach.
Below are a few things that Life coaching can help you with
Feeling lost/stuck
Scared of failure
Feeling unworthy
Overthink too much
Fear of judgement
People pleaser
Procrastination
Low self-esteem/confidence
No goals
You can get that dream and fulfilled life with life coaching.
These are the results you can get by working with Ronnie
You will feel aligned with your purpose  and yourself
You will feel more motivated in your life 
You will feel more powerful
You will definitely be happier
You will be more at peace with yourself
You'll have a sense of radical love toward yourself and for life
You will be more confident and empowered
Are you reay to change your life and prioritize yourself?
Life coaching will certainly be ideal for the following kind of person:
You are open minded

You are ready to change your life and take responsibility of it

You are interested in self-help techniques and your personal development

You believe you are able to make changes but you don't know how

You know that you need some changes in order to succeed

You want to improve yourself/who you are
Here is why Ronnie decided to become a Life Coach
Ronnie, like most of all other humans went though life experiences that made her feel lost and stuck in her life and lacking of confidence for many years. She found her way out at some point but it took her years. Working on her self growth and going through new positive experiences helped her to finally gain her confidence back, find a meaning and a real purpose to her life. Furthermore, she worked on herself for more than eight years to finally realize that she was no longer feeling stuck and lost.
She has always been someone who cared about people, since a young age she always has been the person to go to if anyone had a problem or something to talk about. Also, she always attracted friends and family to give wise advises. She is a great listener and she cares a lot about others and their well-being. Without even noticing it, she kind of has always been helping and life coaching people. So, for that simple and good reason she decided to become a Life Coach to help women who feel the same way she did years ago. To help them, discover themselves and change their lives. As nobody has to go through this alone, she doesn't want that for anybody.
She developed a programme designed to help women to become more confident and create a life they love while experiencing their inner powers. Honestly, she knows that the process of changing lives doesn't happen overnight, it does take time. However, it doesn't have to take eight years neither. Her aim is to help women saving time, because time is precious. And time should be used to enjoy life and be happy.